Dr Paris Acharya BDS Hons MFDS RCS Ed MBChB
Aesthetic Doctor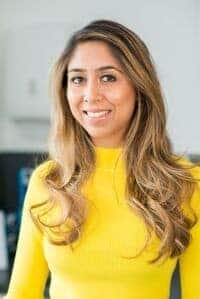 A master in the field of facial aesthetics, Dr Paris comes from a traditional surgical background, with 10+ years experience as an oral & maxillofacial surgeon and a special interest in skin cancer surgery. She holds doctorates in both medicine and dentistry with full registration to practice on both General Medical and General Dental Council. Her unique understanding of anatomy coupled with her extensive aesthetic experience make her one of London's premier practitioners in the field.
Dr Paris has actively taught medical professionals for twelve years. During this time she has completed several medical education courses with the esteemed Imperial College London, all with the aim of being able to provide her trainees with the very best educational experience.  She strives to empower and engage each individual trainee to achieve outstanding results from consultation style, to creating bespoke treatment plans and executing clinical treatment with finesse.
Her aim is to leave you feeling confident in your abilities and able to provide amazing results for your patients each and every time.