10 Clinic Re-Opening Tips
With the end of lockdown looming and plans to reopen hopefully fast approaching it's time to make sure your aesthetic practice is prepared and ready for a successful 2021!
With 20 years of aesthetic experience our team wanted to share with you some top tips to help you thrive in this challenging time.
Read below to plan your reopening and make use of our helpful resources available to you: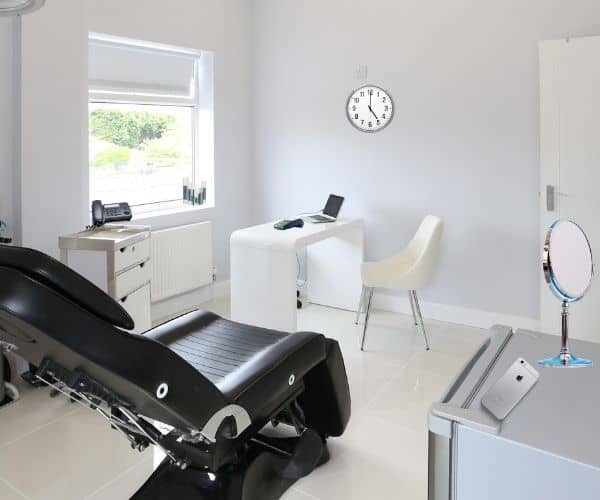 First impressions – we all know hygiene and safety has never been more important so make sure your premises are ready. Ensure a thorough deep clean is carried out before re opening, remove any clutter, show your professionalism and freshen your waiting area and treatment room. Make your patients feels comfortable and safe as they will be focusing more than ever on the cleanliness of the environment.
Invest – We know it seems like the last thing you want to hear right now but it's important that you have all of the necessary PPE, stock, retail and equipment ready to hit the road running. If you don't have that extra syringe of filler available and you need it for a patient then you will lose out on potential revenue which is vital to your business right now.
Availability – with many people being unsure about their diaries, working days and childcare it is important that you have extra availability and are flexible with the appointments you offer. Also make sure you have your diary planned for the rest of the year so you can prebook their next appointment before they leave!
Communication – sympathise with your patient but remain positive. Not only do they attend your clinic to look better but they also want to feel better too and with a challenging year for everyone we want to do our part to avoid any further doom and gloom!
Time – although it's exciting to open your diary and get everyone booked in it is imperative to allocate enough time for each appointment. Don't rush your patient as this may result in a bad experience and a decline in patient retention rates. Allow yourself plenty of time to cleanse, ventilate and change the room between each appointment.
Treatment Planning – having spare money for lots of marketing campaigns may not be feasible now so if you have a regular client base you need to keep them! Discuss and agree a treatment plan with them based on their main concerns, spend and time frame. Not only will this build their trust in you as a practitioner it will also keep them committed and they will be less likely to book elsewhere or follow a deal.
Clinic offering – in a challenging and competitive industry it is key that you stay ahead of your competition. Learn the latest techniques and listen to what your patients are asking about so that you can help with any concerns they may have. Consider different injectable products such as a skin booster, retail sales or new treatments so that your patients are visiting you more frequently and not just spending 3 or 4 times a year on their Botox treatment.
Payment plans – if it's possible for you to do so then it may be worth bringing in payment plans for your patients. Allowing them to spread the cost of treatment and still look their best will likely be a win for any business! Just remember to bring in a robust system which you can easily manage and monitor to avoid any unwanted financial surprises!
Social Media – a great free resource for keeping your patients up to date with whats going on. Share behind the scenes of whats going on in the clinic ready to reopen, creating a exciting buzz. You can also let your patients know of upcoming appointments, announcements plus so much more.
Monitor and Review – to survive and grow you must keep a close eye on every part of your aesthetic practice. Set realistic goals each month and see if you have achieved them or if there are things you can do to improve. Keep control of your finances and reduce any unnecessary spending and most of all retain your patients! Word of mouth referrals remains the most powerful way of gaining new patients so remember to utilise this as it doesn't cost a penny!
Aesthetic Training Courses