Lip filler is a type of treatment using dermal fillers. Dermal filler is made up of Hyaluronic Acid, a substance which is naturally found in the body.  As we start to age the amount of Hyaluronic Acid in our bodies reduces which can cause signs of ageing. By using dermal fillers we can add lost volume back into the chosen areas. Due to the structure of dermal filler substance we are able to reshape, define and add volume to the chosen areas.
Dermal filler used for the lips produces amazing results suitable for all age rages and ideals. Each treatment is treated holistically by our practitioners leaving them feeling confident in their new look. Many patients are not sure about having lip filler treatment as they are concerned about having "duck lips" this is something we do not do, we treat each patient individually and will not over treat, sometimes a subtle touch can make enough difference.
We also see some patients who have never considered lip augmentation, perhaps they have come to see us for another treatment but to treat the face as a whole we may recommend lip injections to you to enhance your lip shape and lip volume or they might need some filler around the mouth. Your practitioner will make a treatment plan with you, working with your ideals and budget.
By precise placement we can add lip symmetry to the lip area and also adjust the lip size producing amazing lip filler results.
Become a Cosmetic Courses aesthetic model at our London clinic in Farringdon and receive lip filler treatment for a fraction of the cost! Performed by medical professionals under the supervision and guidance of our expert trainers, we only use high quality products such as Juvéderm® Dermal Filler. Add definition and volume to your lips without the big price tag!  A compromise on the price but never on the quality!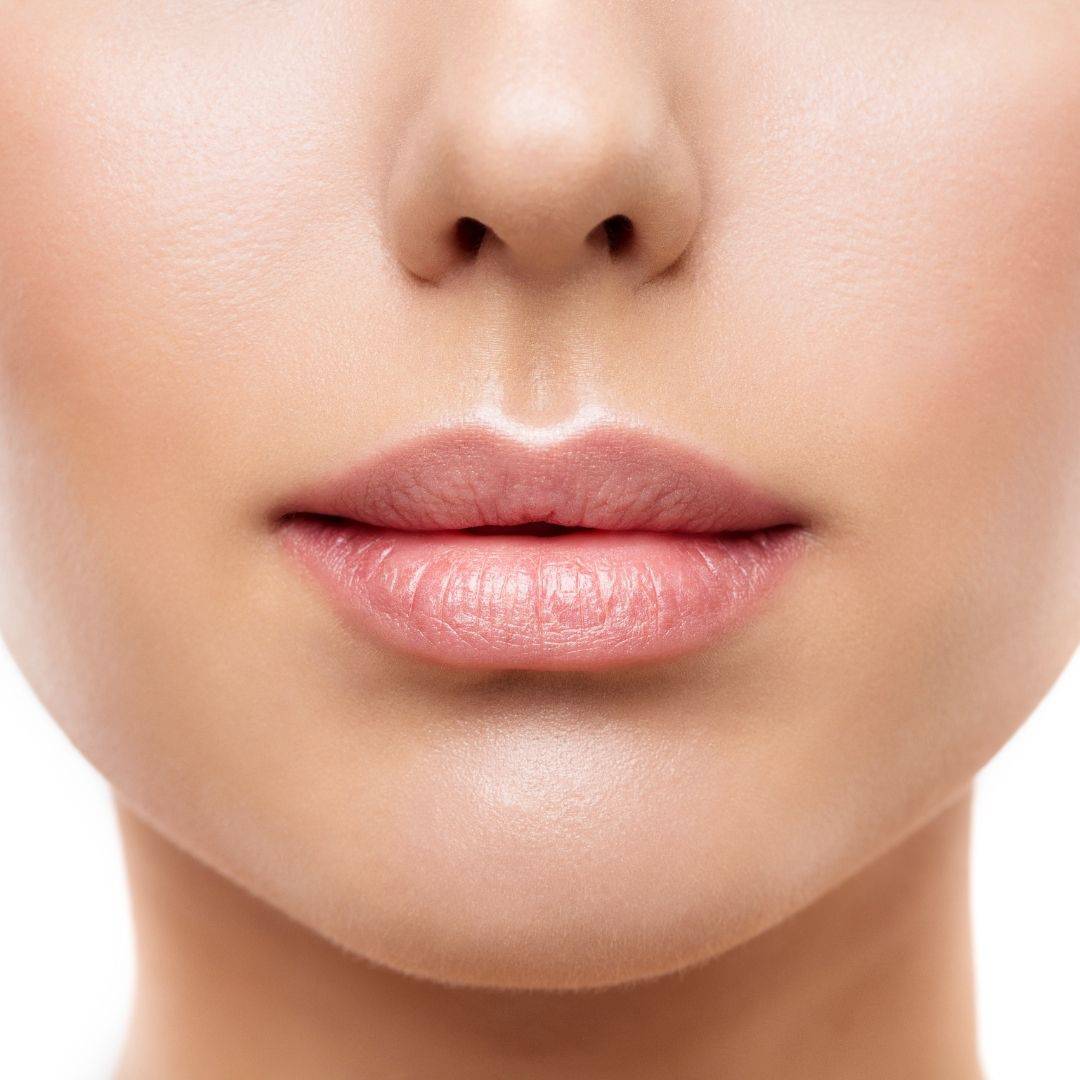 Aesthetic Model Testimonials
Lip filler treatments can be performed in our training clinics for a reduced rate or in our private clinic, both based in our beautiful London clinic, The Cosmetic Centre London, Farringdon. Our London Farringdon Clinic is accessible through various public transport links within London and coming in to London.
Lip Filler Treatment in London
When you come for lip filler treatment the time with us can vary but approximately the total time in treatment is around 30-45 minutes. This also includes a consultation with your practitioner where they will discuss your ideals from having lip fillers. The practitioner will also discuss any possible side effects, check your medical history and also answer any questions you may have. After this the practitioner will then perform a facial assessment and talk you through their decision making. We work with you to create the lips you desire whilst also implementing our professional knowledge, producing beautiful results.
As there is some discomfort with lip fillers treatment some patients opt for a topical numbing cream to be placed in the areas treated before treatment, this will just numb the areas where your practitioner will be injecting. There is also the option of needle or cannula, needle is precise injections in the area using a very fine needle to enter which when strategically placed will create an ideal shape and volume. Cannula uses one insertion point to reach all areas of the lip that need dermal filler. As there is just one insertion point you may notices less swelling and bruising in the area. Your practitioner will discuss with you the pros and cons of each and decide which one will be best suited for you.
Once you have had your treatment you will be slightly red and there will also be some swelling which will subside a couple of days after treatment. Your practitioner will run through all the aftercare necessary for lip fillers and answer any additional questions you may have. Our team are also on hand via telephone, email and whatsapp if you have any concerns or questions once you have left the clinic.
Over the next two weeks after treatment you will notice the swelling reduce and you will be left with your lip augmentation results. If after two weeks post treatment you feel that you are not are your ideal shape you can contact the team and we can arrange a review appointment where we will look at the previous dermal filler placement and amounts, your practitioner may feel its best to inject more dermal filler into the area or they will discuss a treatment plan to treat the face as a whole which in turn will produce optimum results.
Patient care and safety remains our top priority, that is why when you choose treatment with us you are in safe hands. Our team are experienced medical professionals who will advise you on the treatment along with discussing any possible side effects.
Lip Fillers with Juvederm
At Cosmetic Courses London we use Juvederm a family of dermal fillers by Allergan. Known world wide for their result driven capabilities these fillers are one of the most popular choices when it comes to lip fillers. Within the filler family there are a collection of different fillers which your practitioner may feel is suited to you such as Juvederm Vycross and Juvederm Volift. Your practitioner will discuss your options along with prices before any treatment is carried out, also addresses the benefits of each.
How to find us:
Our London location is situated in the heart of historic Central London and only a couple of stops from the fabulous boutiques of Covent Garden. Our clinic is a 6 minute walk from Chancery Lane Underground Station on the Central Line or from Farringdon Underground station on the Metropolitan, Circle and Hammersmith & City lines. It is serviced by numerous bus services and easily reached from all major London stations.
Parking
Our central London location also has the added advantage of local on street pay and display parking for up to two hours.
Frequently Asked Questions
Does it Lip Filler hurt?
The procedure may cause minor discomfort or stinging but does not cause major pain as such a fine needle is used. There is the option of cannula which is when one insertion is made and the product is then distributed in the area with the cannula to define and add volume. You can use numbing cream to help ease any discomfort.
Who can have Lip Filler?
Most people can have lip filler with the exclusion of certain medical conditions which can be discussed with our advisors. You should also not have this procedure if you are pregnant or breastfeeding. Some of our patients may not think they need lip filler but to treat the face as a whole your practitioner may recommend a subtle lip injection to help enhance and balance the face.
How long does Lip Filler last?
This will vary depending on the individual and the area treated; however generally speaking the dermal fillers last around 6-9 months. This can also differ on the area treated. For example, the nose is static compared to the lips meaning the dermal fillers will break down quicker in the lip area.
Will I get a review after my Lip Filler treatment?
If you would like your treatment to be reviewed by our practitioners, this can take place 2-3 weeks post treatment, which we offer free of charge.
Are there any side effects with Lip Filler Treatment?
Following the procedure, there may be some slight tenderness and very occasionally there may be some bruising at the injection site, however these symptoms will dissipate quickly. In the lips, you may experience swelling for a short period of time after the procedure. We recommend that any vigorous activity or exercise is avoided for the first 24-48 hours following the procedure
What product do you use for Lip Filler?
We only use the Juvederm range of dermal fillers at Cosmetic Courses which are the market-leading dermal filler brand in the UK at present.
How many syringes will I need for Lip Filler?
For a standard filler around the mouth or lip filler appointment, one syringe would be adequate. If you are looking for a more obvious result, or perhaps are having a larger area treated, there is the chance that you may require more than one syringe, so we do recommend bearing this is mind when considering the total treatment cost.
How do I book a Lip Filler appointment?
To book an appointment you will first need to speak to an advisor you can contact the team directly on 01844 390110 / [email protected].
Where are your clinics that offer Lip Filler treatment?
Where can I have lip fillers in London?
We have lip filler treatments available in our London clinic which is based in Farringdon near Kings Cross. Our state of the art clinic offers lip fillers as either a model for a reduced cost or private patient both procedures are performed by medical professionals.