Cosmetic Insure
At Cosmetic Courses we are proud to be partners of Cosmetic Insure. Cosmetic Insure specialise in providing insurance for aesthetic practitioners. With a long history and expertise in providing specialist insurance for personal and business purposes, each quotation is tailored to you.
Cosmetic Insure use the collective leverage of their many clients to create a buying force that allows them to offer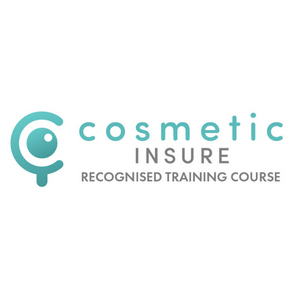 extensive policy cover at extremely competitive prices. Cosmetic Insure believe that price and scope of protection are of equal importance, therefore when choosing a policy, neither should be compromised.
What does Cosmetic Insure Offer?
Whether you are an Individual Aesthetic Practitioner, a Partnership or a Corporate Entity, Cosmetic Insure can provide all of your insurance solutions. The experienced team at Cosmetic Insure can offer you free advice on all products from Medical Malpractice to their comprehensive clinic package designed to protect your premises, equipment and legal obligations to you employees.
Clinic Insurance
The clinic insurance offered at Cosmetic Insure can cover the following:
Clinic content
Building
Equipment Breakdown
Loss of refrigerated stock
Theft by Employees
Employers and product/public liability
Website: www.cosmeticinsure.com