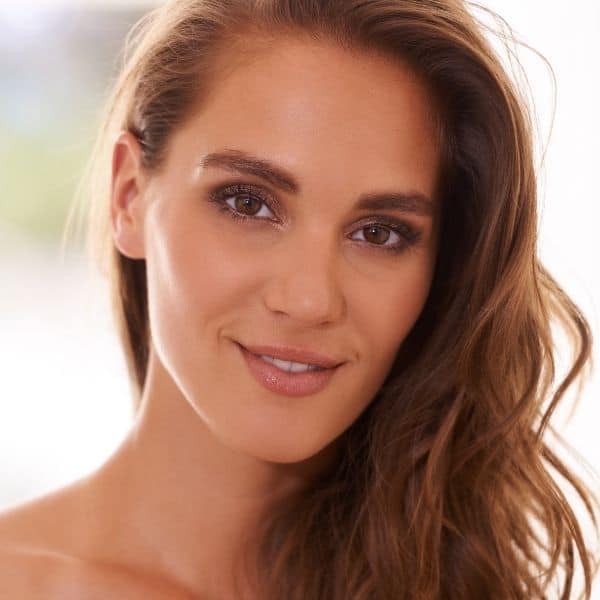 Choosing your Thread Lift treatment:
At Cosmetic Courses we offer two types of Thread Lifting to our models, Definisse Threads by ReLife & Silhouette Soft. Both highly sought after, results driven treatments performed by our advanced practitioners and expert trainers.
We invite all of our potential patients for these treatments to contact us and book a consultation, this way our practitioners can match you up to the most suitable thread lifting treatment.
Definisse Threads by ReLife
Definisse Threads by ReLife are a minimally invasive treatment designed to elevate and firm facial areas. Using facial threads, we can effectively reposition delicate tissues, with results like a surgical facelift without the downtime. ReLife threads consist of materials that stimulate collagen production, are biocompatible, and completely absorbable. The high-quality threads typically remain within the tissue for about 15 months, with results lasting up to 24 months. Thread lifting is an excellent option for individuals experiencing early signs of soft tissue sagging or those seeking facial reshaping.
How does Definisse Threads by ReLife Work?
Definisse threads can be used to contour the face, treat wrinkles, improve skin quality, reduce pore size and tighten the loose skin promoting a youthful appearance.
Research has found that the procedure induces a foreign body reaction to produce new collagen. The purpose of the procedure is to stimulate your bodies own collagen, elastin and hyaluronic acid, causing immediate lifting and tightening of the area.
Silhouette Soft 
Silhouette Soft Treatment uses threads to lift and define the face in a minimally invasive procedure with instant results. Using innovative bidirectional cone technology suspension suture, with an excellent safety profile, that provides a highly effective solution. The procedure re-contours the face and neck by slightly elevating the facial tissues for a more youthful look.
How does Silhouette Soft work?
The threads are inserted into the face which creates firmer skin whilst lifting sagging skin, achieving an all round youthful appearance. The treatment stimulates the bodies own collagen, resulting in glowing, natural results. Giving you breathtaking results similar to surgical procedures, without the downtime.
What areas can be treated with Silhouette Soft?
Dropping Eyebrows
Sagging Jawline
Facial contours
Cheeks and cheekbones
Neck
Frequently Asked Questions
What is the difference between PDO and Silhouette Soft Threads?
Both Silhouette Soft threads and Definisse threads have a safe, non invasive use in facial rejuvenation.  They do this by two actions – they can mechanically lift/reposition tissue and also have regenerative action by stimulating collagen in the skin.  Both are also made of poly- L -lactic acid and are bioresorbable and so 'dissolve' over time in the skin. Typically, the effect will last 12 months, silhouette a little longer at approximately 18 months. How they anchor in the tissue also differs – silhouette has hollow cones along the thread length with good evidence of immediate firm anchoring and efficient soft tissue suspension. ReLife Definisse threads are barbed which allows the thread to be anchored once inserted into the tissue resulting in immediate lifting effect with prolonged results.
For a patient it is worth discussing further which thread system may be more beneficial for them as sometimes skin thickness and degree of sagging may also need to be taken into account.
Both procedures are carried out using local anaesthetic and both have downtime with aftercare necessary of upto 2 weeks. Discomfort of the procedure during and afterwards may be a little more with PDO threads due to the number of threads used and the lifting.
How long do the results last for thread lifting?
Results from this treatment can last up to 18 months, giving it the term "temporary face lift". You can then book in for another session to have the treatment repeated.
What is the post-procedure for this treatment?
Swelling and bruising may occur immediately after the thread lift treatment which should resolve within a few days. Pain or numbness may be experienced in some of the treated areas, this may be controlled with pain medication. You should avoid strenuous work or activity for seven days following the procedure.
Are there any side effects?
Side effects are very rare however; there may be some redness or irritation and very rarely infection. This is however a very safe procedure and side effects are not common.
What will happen on the day of my treatment?
The appointment will start with the practitioner talking through your medical history and discussing your expectations from the treatment. To minimise any pain your skin will also be injected with local anaesthetic to numb the area.
The facial threads are then injected into the skin using a fine cannula. The treatment itself will last from 30-60 minutes and some slight pain may be  felt from injections as with any procedure.
Immediate results can be seen with this treatment but the maximum effect will become apparent a few weeks following this. The  appearance of your skin will improve in all round texture and tightness as fine lines are reduced.
As this is a more invasive procedure you are likely to experience some bruising and swelling which can last up to 2 weeks. We advise that you don't undertake any contact sports or other facial treatments  for 4 weeks post-treatment and to be delicate with the area to help with healing. Full aftercare will be discussed at the appointment.
How will I know which thread lift I need?
You may have done your research or taken a recommendation from friends on a preferred thread lift product, or you might be keen to hear what our expert practitioners recommend for you. Either way you will be invited for a consultation to discuss your goals and go over each option for you.
How do I book an appointment?
To book an appointment you will first need to speak to an advisor you can contact the team directly on 01844 390110 / [email protected].