In this video FAQ we see lead trainer of Cosmetic Courses and Aesthetic Nurse Mel Recchia answer your question "how do I know if my patient is suitable for a non-surgical facelift?"
The non-surgical facelift, also known as the "lunchtime facelift" is an advanced dermal filler technique to enhance and restore volume into the face. It was first introduced by the legendary Mauricio de Maio, coined the '8 Point Facelift'. It takes a holistic approach to facial re-volumisation. Instead of filling the individual lines, we now sculpt the face as a whole focusing on 8 specific injection points in the mid and lower face.
As we age, fat loss, collagen depletion and gravity all take their toll on our skin. We notice a downward movement and deeper lines. The non-surgical facelift is an excellent option for your patients if they have noticed these first signs of ageing but are not quite ready for a surgical procedure.
Patient Suitability
It's important that you're aware and your patients understand that the non-surgical facelift is not a replacement for a surgical facelift. It is for those who are just starting to show the initial signs of ageing:
Loss of volume in the mid-face
Evidence of naso-labial folds
Jawline has lost it's sharp line with some evidence of jowling
It is not for those who have extensive volume loss and sagging skin. In this case, the non-surgical option may provide less than optimal results for your patient and it's important not to over-promise the results you can deliver from non-surgical aesthetic treatments.
An interim procedure
The non-surgical facelift should be seen as an interim procedure, for those who have noticed the first signs of ageing but are not quite ready to invest in the surgical solution. It's also important to make your patients aware that the results are only temporary lasting between 12 and 18 months. This may be a factor in whether they decide on a non-surgical or more permanent surgical solution.
So if you have patients who have noticed the first signs of ageing this is a quick and relatively straight-forward procedure that will give them semi-permanent results with the opportunity to "top up" to retain their youthful volume.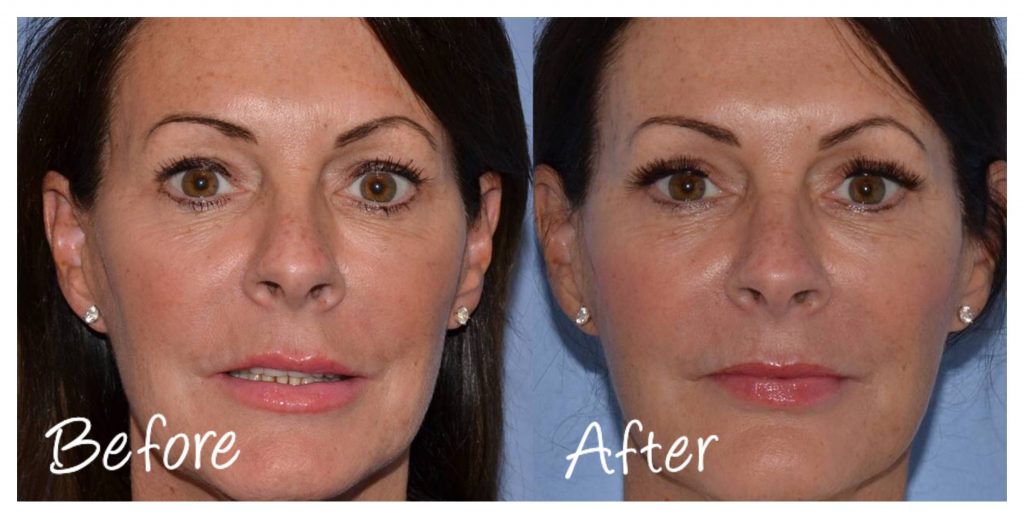 Non-Surgical Facelift Training at Cosmetic Courses
Cosmetic Courses are one of the first training providers in the UK to offer the advanced non-surgical facelift course using Allergan's 8 Point Lift approach. If you are an advanced aesthetic doctor, dentist or nurse looking to develop your offerings to your patients then the 8 Point Face Lift Course may be the right option for you.
https://cosmeticcourses.co.uk/wp-content/uploads/2017/03/How-do-I-know-if-my-patient-is-suitable-for-a-non-surgical-facelift__-1.jpg
720
1280
Mr Adrian Richards
https://cosmeticcourses.co.uk/wp-content/uploads/2021/02/cc_svG_logo.svg
Mr Adrian Richards
2017-03-30 12:40:47
2021-08-10 13:21:05
FAQ: "How do I know if my patient is suitable for a non-surgical facelift?"