We are delighted to announce that our head office in Buckinghamshire received the title of "good" by our CQC inspection.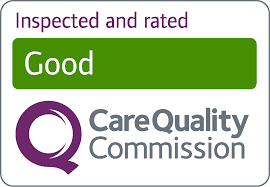 Date of inspection visit: 25 April 2022
This report describes our judgement of the quality of care at this service. It is based on a combination of what we found when we inspected, information from our ongoing monitoring of data about services and information given to us from
the provider, patients, the public and other organisations.
Overall rating for Cosmetic Courses – good, judged on:
Are services safe? Good
Are services effective? Good
Are services caring? Good
Are services responsive to people's needs? Good
Are services well-led? Good
The CQC inspection of Cosmetic Courses:
CQC carried out an announced comprehensive inspection at Cosmetic Courses on 25 April 2022. Cosmetic Courses was registered with the Care Quality Commission (CQC) in November 2019. CQC carried out this first rated inspection as part of their regulatory functions.
The inspection was undertaken to check whether we were meeting the legal requirements and regulations associated with the Health and Social Care Act 2008 (Regulated Activities) Regulations 2014.
Cosmetic Courses is registered with CQC under the Health and Social Care Act 2008 in respect of some, but not all, of the services we provide. We provide a range of independent dermatology services, including non-surgical cosmetic interventions, which are not within CQC scope of registration. CQC did not inspect, or report on, those services that are outside the scope of registration. Although not regulated by CQC, we still work hard to ensure these areas of the company still withhold the same high standard as those regulated.
Cosmetic Courses is registered with the CQC to provide the following regulated activities:
• Surgical procedures
• Treatment of disease, disorder or injury
CQC inspected treatments relating to medical conditions which include treatment for excessive sweating (hyperhidrosis), non-surgical thread lifts and surgical removal of minor skin lesions.
CQC Key Findings for Cosmetic Curses:
The service had clear systems to keep people safe and safeguarded from abuse whilst using the service. The service used recognised screening processes to identify patients who could be at risk of body dysmorphic disorders.
Patients received effective care and treatment that met their needs. The way in which care was delivered was reviewed to ensure it was according to best practice aesthetic medicine guidance. Staff were well supported to update their knowledge through training.
Patients were provided with information about their treatment and with advice and guidance to support them to live healthier lives. This included comprehensive after-care advice post-treatment.
Feedback from patients was consistently positive and highlighted a strong person-centred culture.
The service did not provide treatment where they felt it was not in the patient's best interest. Staff were motivated to prioritise the needs of their patients.
Services were tailored to meet the needs of individual patients and those attending training courses. They were delivered in a flexible way that ensured choice and continuity of care.
There was an overarching provider vision and strategy with evidence of good local leadership within the service. There were clear responsibilities, roles and systems to support good governance and management.
Areas of outstanding practice:
There was a fully embedded focus on continuous learning and improvement which included training registered medical professionals (such as surgeons, doctors and nurses) looking to expand their aesthetic skills. At the time of the April 2022 inspection, the service offered over 27 continuing professional development certified aesthetic courses which included free ongoing support following completion of the chosen training courses. The service had been recognised and presented with various aesthetic sector awards. The most recent award was in March 2022, when the service was "commended" at the Aesthetic Awards 2022. This category looked at the independent training provider whose training programme was considered to have advanced the education of medical aesthetic professionals most
effectively during the last 12 months. Judges looked for engaging methods of delivery, a high-quality, generic programme, a continuous development strategy and achievement of measurable outcomes.
https://cosmeticcourses.co.uk/wp-content/uploads/2022/05/cosmetic-courses-cqc-.png
200
600
Mr Adrian Richards
https://cosmeticcourses.co.uk/wp-content/uploads/2021/02/cc_svG_logo.svg
Mr Adrian Richards
2022-05-11 10:55:23
2022-05-11 10:55:23
Cosmetic Courses CQC Registered "Good"