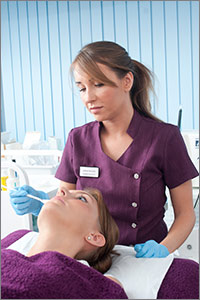 As a beauty therapist, you've worked hard to gain your qualifications and build up your client base, and are proud of what you've achieved so far.
But you know that the beauty industry is competitive and changing all the time.
And as your loyal clients learn more about the different treatments available, there's a good chance they'll eventually want to try something new.
Would you like to be able to offer them more?  
At Cosmetic Courses, our training isn't just for medical professionals. We also offer courses suitable for qualified beauty therapists who are looking to add more high-end treatments to their repertoire.
These beauty therapist courses are fully accredited, can be completed in one day and take place at fully equipped aesthetic clinics around the UK.
Our expert team of trainers take you through the techniques at a pace you feel comfortable with, combining theory with lots of hands-on practice to leave you feeling confident to perform the treatments by the end of the course.
You'll be given lots of support along the way and encouraged to ask questions throughout. And you'll leave looking forward to providing a more comprehensive service to your existing clients, and attracting new business from a whole new client base.
What can you learn as a beauty therapist?
The beauty therapist courses we offer at Cosmetic Courses are Chemical Skin Peel training  and Genuine Dermaroller training.
Why train in Chemical Skin Peels?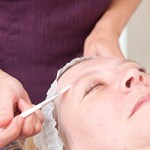 Chemical Skin Peels are a popular treatment for anti-ageing, treating specific skin complaints, and improving the general condition of the skin.
The treatment will help treat fine lines, improve skin clarity and reduce visible pores, treat superficial scarring including acne scars, and help improve the appearance of acne, melasma and rosacea.
This broad scope, plus the fact that treatment is very affordable, means it appeals to people of all ages. So there's great potential for attracting new clients, and introducing the treatment to your existing clients – creating a healthy new revenue stream.
 Why learn Genuine Dermaroller?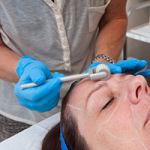 Training in Genuine Dermaroller will allow you to treat stretch marks, chicken pox, acne and other depressed scars, as well as improving sun damage, fine lines, uneven skin tone and the general texture and tone of the skin.
The micro-needling treatment is great for anti-ageing and rejuvenation, but particularly popular for treating sun-damaged skin in the décolletage area.
It's a unique treatment with an excellent safety profile, as it uses no product on the skin. This makes it a very cost-effective treatment to offer your clients, with a very healthy return. Treatments are typically charged at around £225, and a course of at least 3 is usually recommended for best results.
Our next available beauty therapist courses
We're always adding new dates for beauty therapist courses throughout the year, but these are our next available dates:
Chemical Peel training – Buckinghamshire – BOOK NOW
Dermaroller training – Buckinghamshire – BOOK NOW
Both of these upcoming courses will be held at our Paddocks Clinic training centre in Princes Risborough, Bucks.
Want to find out more about making the journey from beauty therapist to aesthetician? Contact the team for more information or to book a course by calling 01844 318317 or emailing [email protected]. Alternatively, you can book now by clicking here.
0
0
Melanie Recchia
https://cosmeticcourses.co.uk/wp-content/uploads/2021/02/cc_svG_logo.svg
Melanie Recchia
2015-06-18 12:25:35
2021-03-11 15:30:46
Could our beauty therapist courses help boost your career?