Without a doubt, 2014-2015 has been the year for lip filler in the UK non-surgical aesthetic market. We only need to take a look at the biggest search engine; Google to see that it is the most searched for cosmetic treatment and this demand is only increasing.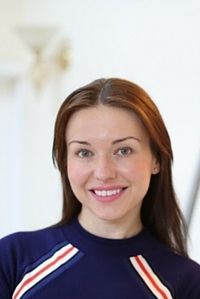 Aesthetic Dentist at Shine Medical and one of our expert trainers on our lip masterclass Dr Olha Vorodyukhina offers her advice on why lip fillers are essential for any cosmetic practice and how to safely deliver this treatment to your clients.
The Demand for Lip Fillers
At Shine Medical we receive enquiries about lip fillers almost every day. When speaking with my patients, a majority of them have considered this treatment at least once and it is without a doubt one of the most popular non-surgical cosmetic procedures.
A key aspect of determining the correct treatment plan for your patient is to be mindful of what they are trying to achieve but also what you feel comfortable with as a practitioner. I see a range of patients all with different expectations from lip augmentation treatment.
Following the 'Kylie Jenner Lip Craze' we do have a lot of young women in their 20s looking for a more noticeable increase in the size of their lips but we also see middle-aged women and ladies in their 70s looking for a more subtle enhancement to restore shape and volume that has been lost during the ageing process.
Lip filler is a highly versatile treatment for any age, gender and look that is trying to be achieved and with the continual demand for this procedure, we believe it is an essential part of your treatment portfolio.
Confidence is Key in Lip Augmentation
We often hear from delegates at our Lip Augmentation Masterclasses that they do not feel confident or comfortable enough to offer lip fillers to their clients. This is despite them knowing there is a high demand for this procedure.
And this is absolutely understandable. Lips are one of those areas that can create swelling and bruising both during and after the treatment which can be disconcerting for both you and your patient.
However, the good news is that if lip augmentation is performed correctly, it is one of the most rewarding treatments to carry out.
Patient Consultation and Assessment
With more celebrities than ever being featured in the news with their plumped up pouts it is important to manage your patient's expectations and not allow them to push you over the limits of a safe treatment. Key to this is identifying your patient's needs as well as their expectation from the outset. This is where your consultation and communication skills come into play.
During our Lip Masterclass one of our main learning objectives is correct treatment planning and patient management.
Assessment of the lips cannot effectively be performed by simply looking at your patient. It is important to 'look beyond your patient's mouth' by looking inside the mouth as well. You will be looking for dental occlusion, teeth positioning, smile lines and facial expressions. Assessing each of these areas in detail with allow you to create a bespoke treatment plan for your patient.
You will also then be equipped to select the most appropriate dermal filler product. This will be determined by what you are trying to achieve, whether it be:
Restore age-related atrophy
Add volume
Define the shape of the lips
Restore philtrum columns
Give support to oral commissures
Very often you may be looking to achieve more than one of these outcomes and therefore you may combine fillers of different viscosity to deliver the most natural and effective results for your client.
Method of Injection for Lip Augmentation
An area we focus on during our Lip Masterclass is method of injection. When injecting the lips an important decision that you'll make is whether to use a needle or a cannula. A cannula can be uncomfortable for your patient and in some cases creates more swelling but a needle is more likely to cause bruising. Often, for my patients I use a combination of both cannula and needle.
The best way to minimize trauma is by injecting indirectly and minimizing, where possible, the number of injection points.
But always remember that whichever method you choose and are comfortable with, if your patient does experience bruising and swelling this doesn't necessarily mean you have injected incorrectly. The truth is 1 in 5 patients will bruise following lip augmentation, so don't let this knock your confidence.
'Always aim for natural results. It's better to under treat than over treat.'
By knowing the right technique and restoring the natural tubercles of the lips you can achieve great results by using only 0.5-1ml of dermal filler product.
Dr Olha's Lip Filler Before and After Photos
Book your Lip Masterclass Today
So if you're interested in learning how to create beautiful, natural-looking lips, book on to our lip masterclass today. You can secure your place online or alternatively you can contact the team who will be more than happy to answer any of your questions.
https://cosmeticcourses.co.uk/wp-content/uploads/2016/09/Update-your-Approach-to-Lip-Augmentation-with-Expert-Advice-from-Dr-Olha.jpg
350
916
Mr Adrian Richards
https://cosmeticcourses.co.uk/wp-content/uploads/2021/02/cc_svG_logo.svg
Mr Adrian Richards
2016-09-16 12:39:05
2021-06-28 13:21:27
Update your Approach to Lip Augmentation | Dr Olha