Male and Female Ageing
As technology has advanced, it has become more apparent that in society we are more obsessed with how we look. Mobile phones, iPads and tablets, make capturing the moment even easier with the rise in 'selfies' and social media sharing. Within the aesthetic industry, there has also been a shift. Over 90% of procedures performed in the UK in 2015 were non-surgical, and approximately 800,000 of those treatments were for Botox and filler treatments. Many clinics are also reporting that they have seen an increase in the volume of male patients that they are now
treating with in their clinic, showing that it is not just woman that are interested in anti-ageing treatments. This could be due to more male celebrities admitting to having treatments, such as Peter Andre and Shane Warne having a little 'Brotox' here and there.
One of the questions that we at Cosmetic Courses have been asked by our delegates over the past few months is; are there any differences between the male and female ageing process?
In essence, the ageing process itself is more or less the same, but it is worth noting that there are significant differences between both sexes anatomy, and care should therefore be taken when carrying out aesthetic treatments to ensure a natural and harmonious look is achieved to suit both sexes.
The areas that we believe need to be treated differently for Males and Females are the following:
Forehead
Eyebrow
Cheek
Nose
Jawline and chin
Peri Oral Area
The Forehead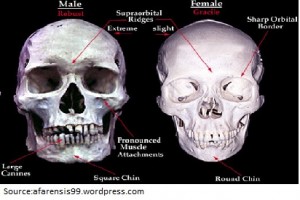 This is one of the most important areas for rejuvenation, but there are noticeable differences between the sexes. Anthropologists use the forehead as an indicator to determine the sex of the skull. It has been observed that a female skull has more of a flat supraorbital ridge, with a smooth convexity up to the hairline, whereas the male skull has a more pronounced supraorbital ridge with some concavity before the forehead becomes flatter towards the hairline. This skeletal structure is what influences the soft tissues and the overall position of the eyebrows.
Eyebrows
The male eyebrow is flat and tends to sit along the supraorbital ridge whereas the female brow arches at a 10 -2- degree angle with a tail that is more superior to the head.
The aim of aesthetic treatments is to restore a more youthful and natural looking appearance. To treat this area for a female it may require forehead re-volumisation and a bit of brow lifting to maintaining that feminine look, but applying the same technique for males, it could result in over feminising, and portray an unnatural. To stay respectful of the male gender, it is advised to not lift above the supraorbital and to only elevate the ptotic brow to ensure the most natural look is achieved.
Cheeks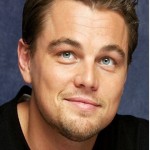 This is an area that is extensively covered in female rejuvenation, but it does come with limited descriptions when it comes to males. Females have a rounder and fuller cheek due to having a thicker fat compartment in the medial area compared to the lateral area. In regards to female ageing, a fuller cheek gives a more youthful look, referring back to the triangle of youth – everything is more pert and smoother. Male cheeks tend to be flatter and more angular due to a thinner layer of subcutaneous fat. The technique used to treat this area have slight differences, and the volume of product used needs to vary. To keep the 'flatter' cheek look for male patients, product should only be used to replace the volume loss. Females can have slightly more product used, and this can be replaced more often to maintain the fuller cheek look.
Nose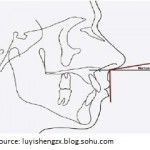 There are more subtle differences between the sexes in this area. There are 2 angles that are used to determine the ideal nose shape: Naso-labial Angle and Naso-frontal angle.
Naso Labial is the angle between a line drawn from the lip border to the base of the columella to the nasel tip. This angle is slightly more obtuse and slightly upturned for females, and it's also necessary to consider your patients cultural and ethnic differences when treating this area.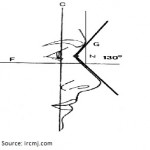 Naso Frontal is the angle at the radix, the lowest point of the nasal bridge formed by a line running from the radix to the glabella and from the radix along the dorsum of the nose. This position of the radix is important between males and females. Females are normally in line with the lash line whereas males are at the level of the tarsal fold.
Jawline and Chin
Both masculinisation and feminisation techniques can be used within this area. Toxins can be used to narrow down the masseter or curve the chin, and Dermal Fillers can widen the jawline, increase definition or add a sharper gonial angles as well as flatten or enlarge the chin area.  Different cultures and ethnicities have different representations of what they believe is an attractive jawline, so it is useful to be aware of this when treating patients. The Hollywood ideal is a defined as a strong wide jaw for males whereas females have a softer narrower pointier chin.
Perioral Area
Treating this area is a more common request in females rather than males. Male skin within this area is thicker than in females, who tend to suffer more with smokers lines and wrinkling. This area benefits from toxin, filler and skin resurfacing treatments for both sexes. If treating a male patient, we suggest you treat with caution.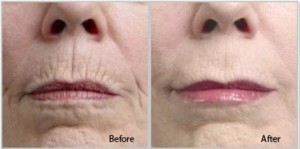 When treating both the female and male face for any aesthetic treatment, it is important to book them in for a full consultation, to undertake a facial analysis. Within this consultation, grade the upper, mid and lower face in terms of structure, proportion and symmetry. Within our training, we advise that you take photos of all your patients and keep these as a record to show before and after treatment– it also helps to show the patient how far they have come on their treatments with you.
At Cosmetic Courses, we offer an advanced Botox and Dermal Filler training Course which offers more advanced techniques. If you would like to find out more about the course, or have any questions, please call the team on 01844 390110 or email [email protected]
0
0
Dr Fiona Durban
https://cosmeticcourses.co.uk/wp-content/uploads/2021/02/cc_svG_logo.svg
Dr Fiona Durban
2016-05-10 11:45:02
2021-06-28 13:27:27
The differences between Male and Female Ageing