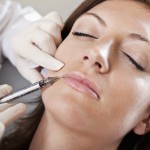 At Cosmetic Courses, we're always looking to add to our pool of reliable aesthetic models. Due to growth, we're now looking for models to join us at our training courses in King's Hill, Kent. 
If you live in Kent and are seriously thinking about aesthetic treatments, why not consider joining our model database?
Our models receive the highest quality non-surgical treatments, delivered by medical professionals in a clinical environment – at a hugely discounted price.
Who we are
Established in 2002 in Buckinghamshire by Consultant Plastic Surgeon Mr Adrian Richards, we're the UK's foremost medical aesthetic training company. Because of our great reputation in the industry, we're expanding all the time. We now have six dedicated training centres across the South East, West Midlands and the North East of England.
What we do
We provide a wide range of professional training courses for qualified doctors, dentists and nurses who are looking to enter the aesthetic industry. Our courses are delivered in clinical environments by a team of medically qualified expert aesthetic trainers – all of whom have significant experience of working in the aesthetic industry themselves.
Because our courses are practical and hands-on, we always provide real models for everyone who comes to train with us. So we're always looking for reliable people who'd like to receive aesthetic treatments in a safe, controlled training environment at highly reduced rates.
Why  join our pool of aesthetic models?
Registering on our aesthetic models database gives you the opportunity to experience a wide range of anti-ageing and rejuvenating treatments at a significant discount. Typically, you can expect to pay only around 50% of the usual price for any treatment.
Treatments include anti-wrinkle injections, facial fillers (including the 8 Point Facelift), Dermaroller, chemical peel, microsclerotherapy and PRP Therapy (the 'Vampire Facelift').
You'll always be treated by a medically qualified course delegate (a doctor, dentist or nurse) under extremely close supervision by our expert trainers, so you can be completely confident in the safety of your treatment.
And though you'll need to work around our course dates, we have plenty of courses scheduled throughout the year so you should always be able to come along to a course date and time that's suitable for you.
But perhaps the biggest benefit is that there are no limits to how many times you can model for us. Once we know you are reliable, our team will be happy to contact you whenever we have a requirement, so you could never need to pay full price for aesthetic treatment again.
Where does our Kent training take place?
Our Kent training courses are held at the Illuminate Skin Clinic, Suite 30, 60 Churchill Square, Kings Hill, Kent, ME19 4YU. The clinic has easy access from Central London and the South East via the M25, with ample parking on-site. The closest train station is West Malling.
How to become a model
If you're interested in modelling in Kent, visit our Models section and complete the online Model Registration Form. You can specify which treatments you are interested in, and which of our centres you can travel to. If you are a suitable candidate, and are chosen to attend a course, we'll be in touch to invite you to a training session where you'll receive your treatment for a very reduced fee.
For more information about Cosmetic Courses or joining our database of aesthetic models, please feel free to contact our team on 01844 318317 or email [email protected].
0
0
Mr Adrian Richards
https://cosmeticcourses.co.uk/wp-content/uploads/2021/02/cc_svG_logo.svg
Mr Adrian Richards
2015-06-12 15:05:10
2021-03-11 15:31:00
Aesthetic models now wanted for courses in Kent