Dr Olha Vorodyukhina
Dentist and Aesthetic Practitioner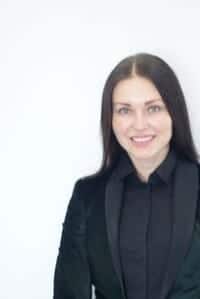 Joined the aesthetic industry: 2011 Joined Cosmetic Courses expert faculty: 2014
Dr Olha Vorodyukhina graduated in dentistry in 2005 from the Ukrainian Medical Stomatological Academy. She moved to the UK in 2009 and helped her husband run his aesthetic clinic in the Midlands whilst studying for her overseas Registration exam with the GDC, and through this she become interested in aesthetics and decided to train in the industry herself.
Olha completed the majority of her training with Cosmetic Courses and now divides her time between aesthetic and dental work and is also Clinical Lead at Cosmetic Courses Midlands, which she launched in 2017.
A typical working week for Olha is spent at her Nottingham clinic and training centre teaching a wide variety of our courses from beginner to masterclass whilst also treating in her clinic. Olha also travels to all of our clinics to lead some of masterclass training. "I'm a mum of three, a wife, aesthetic Doctor and a business women. To keep things moving smoothly I need to be a super organized. My typical day starts at 5am and finishes as 11pm. I love what I do and therefore my long days just fly by. I have exceptional team at clinic and they help everything run smoothly!"
"I'm very passionate about aesthetic medicine and enjoy every aspect. I spend a lot of time in initial consultations as I like to educate my patients about the treatment process as well as the causes of their specific concerns. It's very rewarding to see the results and the difference it make to people's lives."
Latest Blogs by Dr Olha Voroduykhina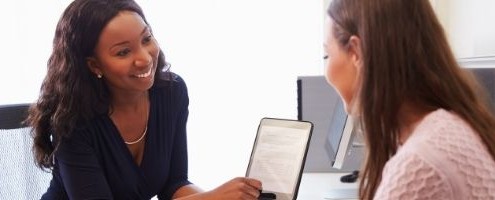 In this blog we discuss the importance of a treatment plan. Skincare and injectables is becoming more and more popular across the globe, from experts decoding celebrities secret "tweakments" to tell all routines on how to achieve that perfect glow.
https://cosmeticcourses.co.uk/wp-content/uploads/2021/03/picture-The-Importance-of-a-treatment-plan-cosmetic-courses.jpg
200
600
Mr Adrian Richards
https://cosmeticcourses.co.uk/wp-content/uploads/2021/02/cc_svG_logo.svg
Mr Adrian Richards
2021-03-17 12:00:51
2021-03-17 15:42:49
The Importance of a Treatment Plan

Dr Olha is an aesthetic dentist, clinic owner and expert trainer for Cosmetic Courses, her vast experience and knowledge has established her within the aesthetic and dentist industry, along with being…
https://cosmeticcourses.co.uk/wp-content/uploads/2020/04/Copy-of-Join-Dr-Olha-Vorodukhina-for-her-LIVE-webinar-1.jpg
690
1920
Dr Olha Vorodyukhina
https://cosmeticcourses.co.uk/wp-content/uploads/2021/02/cc_svG_logo.svg
Dr Olha Vorodyukhina
2020-04-28 15:07:11
2021-03-11 16:01:55
Dr Olha LIVE Webinar | Dentists into Aesthetics

Are you a Dentist looking for the right Botox Courses? Our Botox Courses for Dentists have been tailored around the needs of medical professionals, helping you to enter the world of medical aesthetics…
https://cosmeticcourses.co.uk/wp-content/uploads/2019/07/botox-training-courses-for-nurses.jpg
350
916
Dr Olha Vorodyukhina
https://cosmeticcourses.co.uk/wp-content/uploads/2021/02/cc_svG_logo.svg
Dr Olha Vorodyukhina
2019-11-28 15:07:41
2021-06-28 11:48:17
Botox Courses for Dentists